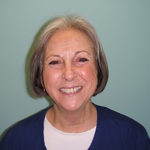 Thermography is an imaging test that provides a picture of the body's infrared emission. This is, essentially, a mapping of temperature.
This non-contact and non-invasive exam captures temperature measured at the skin with an infrared detector or camera. Screening with Thermography means no radiation exposure and no compression. Additionally, it can indicate if additional tests would be beneficial allowing you monitor your breasts non-invasively.
Breast thermography is a way of monitoring breast health over a period of time. All future thermal studies are compared to the initial breast study. Any thermal changes that develop over time are indications for further investigation. An abnormal thermogram†is not an indication of cancer. It is an indication of risk.
Infrared thermal imaging†determines if abnormal or asymmetric thermal patterns are detectable in the breast tissue. This procedure is used as an adjunctive procedure (in addition to structural tests, not in place of those tests). Thermal imaging is an ideal marker to indicate your level of risk for breast cancer and also can assist as an indicator of activity if a known cancer is present; the higher the temperature, the greater the cellular activity.
Asymmetric thermal patterns in the breast can be indicators of abnormal physiology. The treating physician must correlate abnormal findings, with additional diagnostic tools such as blood testing, mammography, ultrasound and/or biopsy before a final diagnosis can be made. †The results of this procedure provide physiologic data only, and are not intended to be used as a stand-alone procedure nor without clinical correlation. Infrared Imaging does not detect all breast pathology. It does help identify if excess estrogens are influencing or being stored in the breast tissue. If you are experiencing hormonal disruptions chances are your breast health will reflect this. Too much estrogen is not helpful. Stored in the breast tissue, it can act as a stimulant to grow tissue, good or bad.
Having non-contact infrared evaluation of the breasts is a helpful test for your doctors when you are working with them to adjust your thyroid, adrenals or other hormone disruptions.
October is Breast Health Awareness Month and a reminder to schedule your baseline or follow-up exam.