Silvia Panitch, M.D. - Internist / Medical Director
Dr. Panitch incorporates both western and eastern modalities in the treatment of her patients, and believes that many diseases are lifestyle related and can be prevented and reversed.  Silvia is frequently sought for speaking engagements by medical organizations and local communities. Topics have included brain health, dementia, female health, menopause, osteoporosis, preventive medicine, emotional issues, heart disease, diabetes and others. She is fluent in Spanish and English. She is Associate Medical Director and a member of the board of Ravenswood Physician Associates, an independent physician association. Her interests include healthy cooking, weight training, and spending time with her family (including her dog!) and friends. Dr. Panitch is a USCIS Certified Civil Surgeon for patients requiring medical examinations for US admittance.
Qualifications:
Medical Doctor degree: University of Buenos Aires, Argentina

Residency: Mount Sinai Hospital, Chicago

Board certification: Internal Medicine

Certified Acupuncturist, National University of Health Sciences, 2002

Clinical Homoeopathy, Center for Education and Development, 2011

Functional Medicine, Board Eligible

Certified Bredesen Protocol, 2017

Advanced Genetic Analysis, 2018
Rindie Coker, DN–Nutritionist / Naprapath
Rindie received her Bachelor Science degree in Human Nutrition in 1997 from Case Reserve Western University in Cleveland. Dr. Coker is a Doctor in Naprapathy, a graduate from the National College of Naprapathy of Chicago in 2001. She is an associate practitioner at this clinic and focuses in nutrition. She helps patients find the right mix of food and nutritional supplements, starting from where they are and helping them get where they want to be. Whether it is weight, food sensitivities, metabolic issues, or if you just want to improve their current diet, she is more interested in what you can eat rather than what you can't. Dr. Coker's philosophy regards the body as self-healing and self-regulating, reacting to everyday stresses resulting in imbalances, injury, and illness that can be treated with holistic integrative approaches.
Jan Crawford, RN, BSN – Thermography Practitioner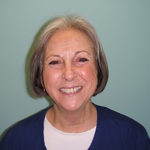 Jan is a Registered Nurse who completed her BSN in nursing at Northwestern University. She has been practicing Thermography – or Infrared Imaging for 13 years. A member of the American Academy of Thermology since 2002, Jan is a Certified Technician and has worked under the direction of Thermologist William B Hobbins, MD since 2004. Infrared Imaging is an ideal test to monitor the physiology of the body. As an adjunctive procedure to mammography – Thermography provides information about hormone health as it is reflected by the circulation of the breast tissue. Monitoring for breast health imbalance provides the patient and the physician with a better understanding of how hormones can be influencing the breast tissue. Excess hormones stored in the breast tissue can increase risk associated with breast cancer, as well as create the fibrocystic issues experienced by young women today. Breast cancer is a concern – but not the only issue with breast health. Hormones can be adjusted and reduce the influence of estrogen on the breast tissue. Thermography provides the visible information.
Max Panitch – Office Manager
Max manages the administrative affairs including business and legal matters. He has 20 years of experience coordinating functions with multidisciplinary responsibilities with major companies, and holds previous technical and commercial expertise in personal care products. Max has been with our clinic for a decade.