Alzheimer's Disease used to be a death sentence.
Today, with my Memory Loss & Recovery Program we can prevent, slow down, or even reverse Alzheimer's.

If you or a loved one has concerns with cognitive decline or memory loss, the first step is to get tested right away!
The five emotions of memory loss. What my clients typically experience: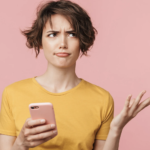 Confused
My closest friend told me that I keep repeating myself yet I don't recall doing that.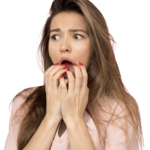 Mortified
My doctor said, "There's nothing we can do so you may want to get your affairs in order."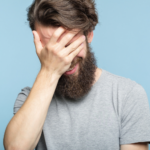 Ashamed
When I talk to friends and family, I can't find the right words.
Hopeless
Even though there's no medication to restore my memory, I don't know what to do.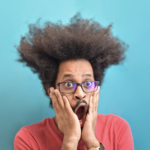 Scared
Will my condition get better or worse?
IF YOU HAVE ANY OF THESE SYMPTOMS, CONTACT US RIGHT AWAY SO WE CAN DO THOROUGH TESTING.
Fatigue
Depression
Poor digestion
Constipation
Blood pressure changes when changing positions
Worsening handwriting
Lack of motivation
Poor impulse control
Poor math or planning skills
Poor muscle coordination
Hearing loss
Loss of smell
Tinnitus
Poor short term memory
Insomnia
Balance issues
Unstable in darkness
Misjudging where you are
Unable to recognize objects by touch
Getting sick when looking at complex patterns
Dizziness or vertigo
Erectile dysfunction
Incontinence
Increase in falls or sprains
Tremors
Difficulty in going downstairs without holding on
Car sick or sea sickness
An estimated 6.2 million Americans age 65 and older are living with Alzheimer's today.
The number of Americans with Alzheimer's is projected to triple to 13.8 million by 2060.
Alzheimer's disease was officially listed as the sixth-leading cause of death in the United States in 2019.
The devastating COVID epidemic has accelerated the number of Alzheimer's cases. Those affected by long haul COVID-19 symptoms also have cognitive decline.
After implementing the Bredesen Protocol with many patients, we want to acknowledge that yes, it's not easy. Our patients have expressed anxiety and disappointment after seeing other practitioners who told them there is nothing they can do.
We understand how scary it is to move forward on a healing journey after you've heard bad news over and over again. It takes courage to commit to the work that we do. Our patients that choose healing with the Bredesen Protocol are some of the most dedicated people that we have ever worked with.
Together, we will turn every stone over and look into every possibility that could be contributing to cognitive decline. It's vastly different depending on your personal history and health.
When working with Dr. Silvia Panitch, you'll notice that appointments can last anywhere from 90-minutes to three hours long. The amount of personalized time you receive sets us apart from other practices offering the Bredesen Protocol.
Cognitive decline, memory loss, and Alzheimer's are complicated diseases and you deserve the time and attention that it takes to get to the root cause of why this is happening to you.
Intervening prior to Mild Cognitive Impairment is Optimal
While there is no single drug that can treat memory loss, we guide you step-by-step through the Bredesen Protocol, which is the only program in the world that has successfully reversed Alzheimer's.
6 THINGS THAT MAKE THE BIGGEST IMPACT:
2) Addressing Insulin Sensitivity
4) Getting Rid of Environmental Toxins
It's necessary to do a personalized protocol led by a qualified practioner based on individual lab results.
Silvia Panitch, M.D. & Medical Director
Dr. Panitch incorporates both western and eastern modalities in the treatment of her patients, and believes that many diseases are lifestyle related and can be prevented and reversed. Silvia is frequently sought for speaking engagements by medical organizations and local communities. Topics have included brain health, dementia, female health, menopause, osteoporosis, preventive medicine, emotional issues, heart disease, diabetes and others. She is fluent in Spanish and English. She is Associate Medical Director and a member of the board of Ravenswood Physician Associates, an independent physician association. Dr. Panitch took the ReCODE Practitioner Training I & II with Dr. Dale Bredesen. Her interests include healthy cooking, weight training, and spending time with her family (including her dog!) and friends.
Medical Doctor degree: University of Buenos Aires, Argentina

Residency: Mount Sinai Hospital, Chicago

Board Certification: Internal Medicine

Certified Acupuncturist, National University of Health Sciences, 2002

Clinical Homeopathy, Center for Education and Development, 2011

Functional Medicine, Board Eligible

Certified Bredesen Protocol, 2017, 2022

Advanced Genetic Analysis, on-going
My 5-Phase Method to help Prevent, Stop, and Reverse Alzheimer's Disease is a 12-Month Protocol:
Nutrition, Supplements, & Lifestyle
Preparation Before the First Visit
Submit Health History forms

Send previous Medical Records pertaining to brain health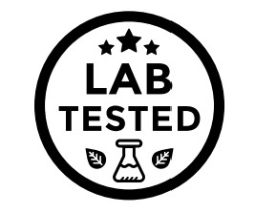 1st MONTH: The First Visit (120-mins)
Full Health History

Review Medical Records

Physical Exam

Bloodwork

Functional Lab Testing (

Stool Analysis, Saliva Testing for Hormones, Heavy Metals, Non-Metal Environmental Toxins & Mold)

Moca, or Slums

Nutritionist (6 hours) & Bredesen Certified Health Coach 

included

in the program
2nd MONTH: A Closer Look (120-mins)
Review Test Results

RECODE report

Develop a Plan for Nutrition, Lifestyle, Supplements

Brain MRI with Volumetrics

Submit Health History Forms

Send Previous Medical Records Pertaining to Brain Health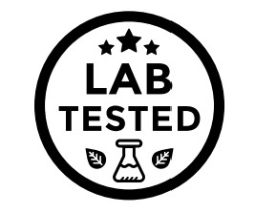 Nutrition, Supplements, & Lifestyle
3rd MONTH: Lifestyle Shifts (60-mins) for the next 10 Months
Systematic Approach of Possible Causes
Customized Nutrition, Supplements, and Lifestyle Plan to do at Home
Exercise & Stress Reduction
Learn New Things (Musical Instruments, Language, Hobbies)
Avoid Alcohol, Drugs, Smoking
Sleep Hygiene
Brain Exercise Program (Brain HQ)
Detoxification & Eliminate Unnecessary Meds
Personalized Adjustments to Your Program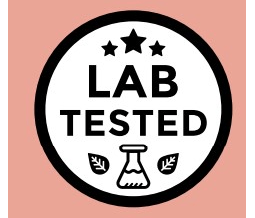 4TH & 5TH MONTH: MAINTENANCE (60-MINS)
Monthly 60-minute appointments help you stay on track.
4TH & 5TH MONTH: TAKE SLUMS OR MOCA, AND AQ 21 TESTING
Another Recode report will be created after all lab tests to see the progress in the lab values.
7TH — 11TH MONTH: MAKING PROGRESS (60-mins)
Monthly 60-minute appointments help you stay consistent with our support.
12TH MONTH: THE SAME TESTING WILL BE REPEATED - SLUMS OR MOCA, AND AQ 21
Program will also include 5 emails per month in between visits.
This Program Is For You, If You:
This Program Is Not For You, If You:
WITH THE MEMORY LOSS & RECOVERY PROGRAM, OUR GOAL IS TO HELP YOU:
Experience what it feels like to

regain your memory again

—perhaps for the first time in years.

Develop healthy habits (meals, sleep, movement) to

bring your brain back online.
Reconnect with yourself and the activities you love

(traveling, hiking, biking, dining, the arts).

Feel revived.

Ready to focus and accomplish exciting things.
Personalized care

, all meal plans, all lifestyle suggestions, thoughtful check-ins before, during, and after the program — all included.

Just show up and every detail will be taken care of.
12 months of the Bredesen Protocol that suits your needs. A total reset for your whole body


Deep sleep, nutritious food, mindful movement—

just what you need to heal the neurological degeneration.
Inspiring information and stories of our patients

who have been where you are and have improved tremendously.

Free time to meditate because

stillness might be the medicine you need.
Completing the program

as if just shampooed your brain.

You will go home feeling calm, confident, and clear minded. Ready to do exciting things again.
The Investment And What's Included:
Dr. Silvia Panitch's Memory Loss & Recovery Program is a highly personalized experience to your unique brain needs. 
Your four-figure investment includes:
Two 2-hour appointments with Dr. Panitch
60-min monthly appointments with Dr. Panitch
5 emails per month, in between appointments
Some lab testing and a thorough review of the results with Dr. Panitch
Two 15-min phone calls per month with Dr. Panitch to answer any questions
Eight 60-min follow up visits with a Bredesen Certified Health Coach (included)
Six 60-min follow up visits with a Nutritionist (included)
Meal plans (dietary restrictions can be accommodated)
Exercise programs to choose from
Lifestyle suggestions to consider
A wonderful experience that will change your life and restore your memory
Extra resources at an additional investment:
Advanced Genetic Testing might be needed to identify more specific faulty genes, which may contribute to your cognitive decline
Chiropractic Functional Neurologist, which can perform further testing and treatment based on your specific needs
Great Plains Laboratory Testing for Mold, Environmental Toxins, Heavy Metals
Saliva Testing for Hormones
The Bredesen Protocol is not covered by insurance because our current healthcare system is not designed to treat the individual patient and doesn't allow us to spend the time necessary to thoroughly evaluate and treat patients.
Many of the tests will be covered by insurance (Medicare, BCBS); other insurances might not cover them.
The conventional medical system focuses on making a diagnosis, not exploring root causes. At out clinic, we look at the hows and whys of your health issues, therefore, we ask you to do something different when it comes to seeing us.
Patients spend on average about $350,000 to $1 Million dollars before dying of Alzheimer's Disease, leaving many families and patients destitute.
What Makes Our Program Special
Most doctors only address symptoms (we search for the root cause)
They offer no solutions (we can't wait to share solutions with you)
They keep you waiting (you see us right away)
Most doctors spend 16-minutes with patients (we spend 1-2 hours with you)
Many doctors don't care to check if you have the APOE4 gene (we do)
A $50K/year "pill" exists that does NOT work for Alzheimer's (we use eastern and western protocols)
AS YOU CAN SEE, WE GO THE EXTRA MILE TO HELP OUR PATIENTS BECAUSE WE CARE.
We ask you to invest in yourself which is something most of us are not accustomed to doing upfront. Anyone who has used our current health system for tests, hospitalizations, emergency room visits, and purchasing medications, knows that insurance does not cover everything anyway.
Physician grade supplements are available at our clinic at a discount or can be sent directly to your home or office (their cost is not included in the program because needs are different for every patient).
When you pay-in-full, you will receive a 5% discount. Quarterly payment plans are available.
Cancellation policy: No refunds will be issued after you sign up with our program. If you need to cancel or reschedule your appointment, please let us know at least one week in advance. Your first two visits are two hours long and the following visits are one hour, so we want to make sure you get that time with us.
If you cancel an appointment in less than one week, then you will be charged a $200 cancellation fee.
I am going to be transparent and honest with you. This program requires your time, energy, and commitment in order to see real results. I only work with people who are 100% committed to this program. Let's decide, together.
When You Are Ready, Here Are two Ways I Can Help You:
What Our Clients Have To Say:
Dr. Panitch had done a very thorough job understanding my health issues and making me feel comfortable. She had done extensive work in helping figure out my issues through various test and supplements. Yes, it can be expensive but I feel like I am investing in my health and preventing more expensive medical bills with all the health issues I've had. Since seeing her in July I have made strides in understanding my body better and I feel better!! I still have a lot to understand and much more work to do but I am seeing results which makes a huge difference!
Dr. Panitch is an excellent doctor. She has been my doctor for 10 years. She is very caring and understanding.
Dr panitch is highly intelligent in her field of expertise of medicine.... I'm beyond grateful for her intuitive insight towards my road to recovery... The work staff and everybody are friendly....

Because of Dr Pinitch helping me, I feel like I'm receiving a second chance at life.... I'm greatful... 🙏🏽🙏🏽
I highly recommend Dr Silvia Panitch for anyone seeking a dedicated and caring clinician who is ready to look outside the box while keeping one foot grounded in allopathic medicine. She allows a long period of time for her complex evaluation, and is fully integrative. She has many excellent testing options to gather information about why we may be having certain symptoms, and has a wonderful ability to pull seemingly unrelated test results together to create a overall integrated clinical view. I have taken both of my daughters to see her and highly recommend anyone see her with health challenges that have been brushed off by other standard medical providers.. I give her 5 Stars, if I could I would give her 10 Stars!
Dr panitch is an excellent doctor. She is the perfect combination of someone who has an MD and the background of an internist but also has vast knowledge of more natural ways to keep yourself healthy. She's not one to push prescriptions on you either which I appreciate. I highly recommend her.
"Dr. Panitch is one of the best doctors I have seen in 30 years. She is very diligent and has worked with me to uncover health issues I never knew about or would have never even considered. My health has improved dramatically since seeing Dr. Panitch last year. She has a heavy focus on preventive medicine and spends lots of time with me. I have lost 15 pounds since seeing her."
"I am a fan of Dr. Panitch. Initially I choose her based on her location and holistic approach. I was trying to get pregnant. She discovered that I had serious deficiencies of both thyroid and vitamin D (vitally important, yet something no other physician had investigated) and recommended dietary changes plus natural vitamins/minerals which had me feeling better than I can remember. I have always felt her to be very warm and have a compassionate presence. Have I waited long in her office? On occasion, but I know she spends quality time with each patient and I am someone who benefited immensely from seeing her."
"Dr. Panitch is absolutely fantastic. My regular ob/gyn was recommending a radical hysterectomy and also the oncologist I was referred to by the ob/gyn. It is wonderful to find a board certified internist who also uses holistic and eastern medicine. After completing a ten page health issues questionnaire I also had a thorough blood workup and did saliva testing. Using Dr. Panitch's protocol for a healthier lifestyle in just 90 days I returned to the oncologist and got totally clean of health. Even he was amazed. Her office staff is so friendly and always accommodating. I couldn't be happier!!"
"I have been going to Dr. Panitch for the last 5 years now! She is an amazing doctor. She gets to the root of the problem and is not the kind of doctor that will just give you a pill and be done with you. I went to see her with a skin care problem that I had for 14 months. After going to a dermatologist, who I waited 2 hours to see and who looked at it in 2 seconds and gave me drugs, I decided to try acupuncture with Dr. Panitch. After 2 treatments, I noticed it was going away, after 5 weeks it was completely gone!!! She also looked at my nutrition and we made some changes with that. Let's face it, the root to most medical issues is that we eat! That is not new news!!! If you are looking for an alternative way to be treated, see Dr. Panitch! She finds the root of your issue."
"My family has been completely satisfied with Dr. Panitch, and I refer clients to her. We have seen her for the past 3 years. I find that she knows how to combine western and "alternative" medicine. My family travels from the suburbs of the city to see her, and everyone is satisfied even though some are only interested in western medicine. She is gentle yet firm enough to influence one to really consider complementing the western medical approach, but not pushy. I was happy to see she encouraged one of my children to see a nutritionist, which really did help. After much resistance elsewhere in the past, I was surprised that my teenager cooperated willingly!"